A guided striper fishing trip on Lake Texoma will provide you the opportunity to land Your Trophy Lake Texoma Striper.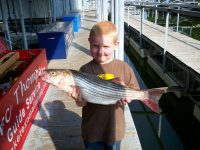 You're never too young to
enjoy a day striper fishing on
Lake Texoma.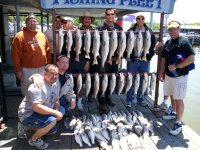 Groups Welcome.
Have a fun day on
Lake Texoma striper fishing
with a group of friends.

Thank you...
for choosing Marc Thompson's
Professional Striper Guide Service
on Lake Texoma.


The purpose of my Lake Texoma striper fishing guide service is to assure you of a quality, safe and memorable fishing trip.


We are here to assist you in planning your trip and on the following pages we have outlined some of the most frequently asked questions about our guide service and Lake Texoma.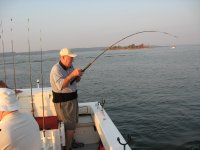 Fish On!!
Enjoy beautiful Lake Texoma
fishing for hard fighting striped bass.